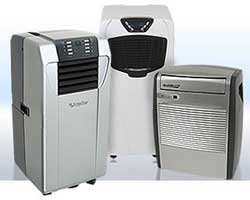 I have been working in a room without air conditioner and lately it is getting hotter and hotter. It comes to the point that I think I need to buy air conditioner to make my work environment more comfortable.
One main thing that I consider in choosing an air conditioner is the energy saving. I tried to search on the information about energy saving air conditioner products. Beside that, because the energy saving is already became my lifestyle and also my family lifestyle, I also did a research about saving energy tips when we use air conditioner for our house or office.
I started by making the room where I plan to put aircon isolated. Any opening will cause leak of conditioned air and it wastes energy. The other thing I tried to do is putting blinds or other covering material on every windows that has direct contact with the sun.
In our search I also found portable air conditioners which I think is very practical and meet my need. The uniqueness of this product is it can be easily moved to another room as you need. Though they still have an exhaust tube that must be vented out somewhere, they are truly portable in the sense that they require no permanent installation.