Businesses often need to print large quantities of business cards, flyers, brochures, company newsletters, and other stationery. If you are doing a large print run for a mass mailing of brochures or postcards, a large number of CD inserts, or some other large job, you may need to look for the services of a professional printing company.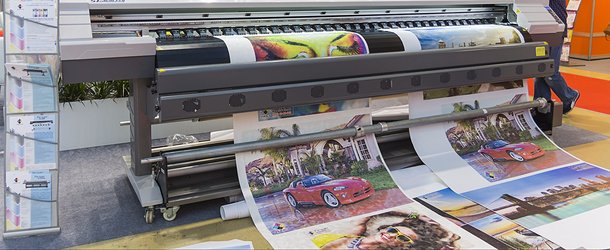 A print service offers the best option for professional and quality printed documents. It is important to follow a few simple guidelines to choose which printing service company that best suits your needs. Choosing the right printing services for your business is very important, the quality and design you will get, could make or break your reputation.
Always determine the specific services offered, and go with a company that's truly equipped to meet your individual needs. Here are some tips for choosing the right professional printing service for your business.
Take time to review their portfolio, and make sure they meet your criteria. Ask the printing service about types of products they offer and request samples of any work they have done in the past. You need to choose the printing service that specializes in what service you want, to expect the highest quality output. A good professional printing service which will be happy to offer samples that represent the final product. And if there is something that you don't like, you should be able to make changes to the final output.
Before hiring a printing company, ask for a list of professional references and give them a call. Ask about how the company handled any problems with the print run. If the printing company can not give references, it may not be the best company to go with. Also check online review sites from customers who have used that printing service.
Do they have the capability to perform your print job within your time frame? Make sure the printing service will be able to deliver high-quality materials when you need them. Your managed printing service should have a wide range of papers and printing options, ensuring that you represent the brand appropriately. Check if the printing service has all the available printing materials and paper quality. The more options you have, the higher the chances are of you getting exactly what you want in your budget.
Many printing companies don't just print. They may also offer graphic design service, mailing lists, and more. Check with your printing company to see what added services they offer that would be useful for your project. It will cost less to use a full-service printing company than to hire separate suppliers for mailing, graphics, and other tasks.
Choose one that can meet critical deadlines. When you're looking for a printing services, you need to ensure that they will deliver materials right to your front door as soon as possible after ordering. Make sure your printing company can get your documents to you before your deadline. It's important that you can ordering exactly what you need at the moment that it's required, at a reasonable price. Price is an important factor when it comes to choosing a print service, but it is also important to get the quality and service you need. Don't forget to check the cost of shipping and handling when comparing prices.
Make sure the printing service provides customer support. A printing service with strong customer support means that they value customer happiness.
With the right research and comparisons, you should have no trouble finding the printing company that's right for you at a reasonable price. You're in Phoenix? Printing services Phoenix is your go to professional printing service that offer design and bring your ideas come to life.