For you to be A Web Designer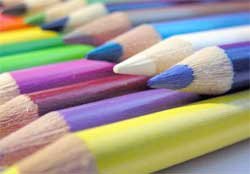 I have been into drawing and designing from when I was a kid. Actually after I graduate from university and became an architect, I still like to be a graphic designer. Actually I more like choosing career as a graphic designer more than architect although I like to study architecture.
In today worlds, graphic design can not be separated from computer graphic. Every graphic designer now has to be able to use graphic software like photoshop, coreldraw or adobe illustrator. Even if you want to make a design that looks like an old or classic style, without graphic software help, the final result will not maximize.
Graphic design now is not limited in press media like brochure, newsletter, gift or invitation card, books design, logo design, business card and stationary, billboard design and magazines, but it also can include multimedia presentation, web design and animation.
As a graphic designer, you need to learn unceasingly. Especially with the easy information that available like today, chance to develop your sill is widely open. For a graphic designer who want to develop skill in multimedia presentation and web design it is strongly recommended to often get information and tutorial from webs which provides Free Flash, Flex and Adobe AIR Tutorials or other tutorial that can add your skill.