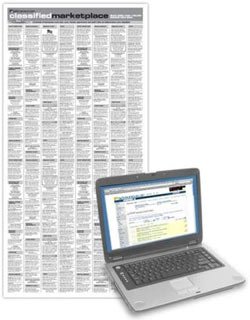 When I was first time learning about internet marketing, I remember that I use a lot of free classified ads services to drive traffic to my websites. That time I only want to get more traffic by doing this and not selling anything. It was really a waste of time and energy without any satisfying result. That time, I used the free classified sites not effectively because my knowledge about internet marketing was still so little.
Websites which provide Free Ads actually is the good tool for online marketing. With free internet classified ads actually you can make a lot of sales if you use them properly. It doesn't matter if you are a seller or a buyer this tool gives fantastic approach to help you accomplish something. It is because free classified ad service doesn't require you to pay a ton of fees. Actually you even can use the service effectively with only a free account.
Most of the free classified ad website requires you to sign up for an account. Not all of them, but if so, well, do it. This will allow you to keep track of all your ads you have going. If you are a buyer you can check out the services section, wanted ads areas, real estate or any other areas you want. Simply find an ad you like and reply to it.