Stripe WordPress Theme Released
STRIPE is the newest WordPress theme available for TemplatePanic.com members. Join membership is only costs $5, and you can download all themes available here.
The Stripe WordPress Theme comes in 2 color: blue and green. Additional color will be available based on request.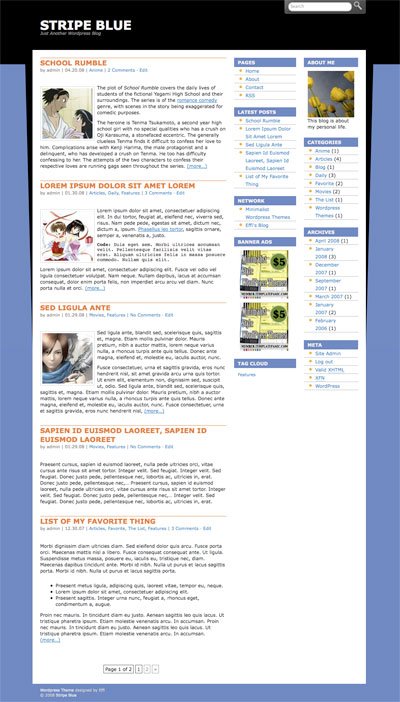 Featuring three column layout, valid HTML and CSS, widget ready, integrated with WP-PageNavi plugin, and contact form template with spam protection. How to use: Create New Page, name it Contact, and change the Page Template to Contact.
Compatible with WordPress 2.5 and older version, and tested in major browser Firefox, Opera, Safari, Camino, and IE.
Use this theme for private or business site. You're free to keep or remove the credit link in the footer. Do not resell or give them out for free.