Naruto Sasuke Blogspot Template is available to download for FREE, only for you who subscribe to my TemplatePanic blog.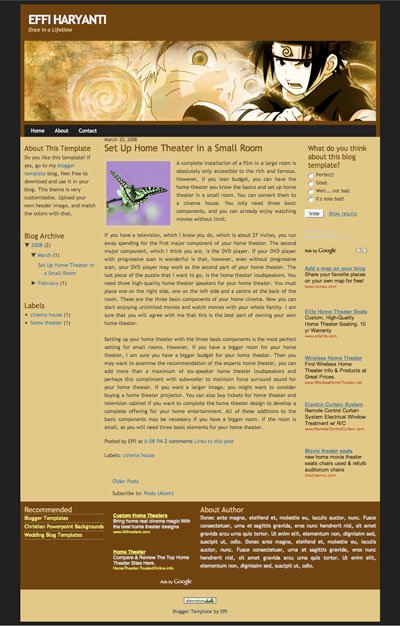 This theme is very customizable. Upload your own header image, and match all backgrounds and links color with your header.
The download link is available in TemplatePanic's feed ("Download Your Free Templates" link, available in every post feed). Happy blogging!
Unlimited Domain Hosting Only $9.95 a Month