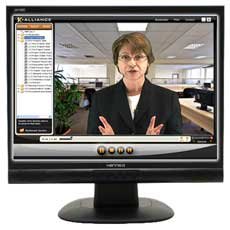 Expanding yourself for a higher achievement is never ends. I believe that learning is a process that we never stop. No matter what job you have, working as an executive in a company, or work as a businessman or a business owner, there are always be areas that you can learn. What area or field you can learn is up to you. There are so many choices. You can be a master by sharpening the field that you are good at, or you can learn something that you never know before.
With this technology era now, the possibility to study any subject is even easier. There is a wide array of training or courses available.
I like to learn a new thing I admit, but once I learn and now about things that interests me, I tend to stop if it is not my field. I like to learn a new thing only for fun. I choose to learn and master what already is my specialty. That's what I called sharpening the saw.
Learning and having training doesn't have to be in a physical class. Actually now you can have them online via internet or what is called elearning. There are a lot of trainings and skills you can learn. One of the website that provides those kinds of trainings is K Alliance.