Joomla Hosting Blogger Theme
Joomla Hosting, a theme for Blogspot. 2-column, in black and white. See below for installation detail.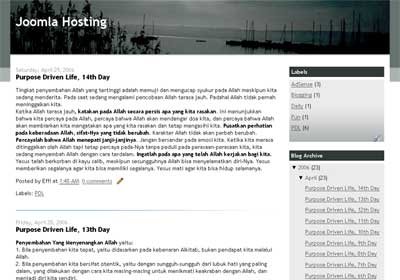 Visit here for live demo | [download#71]
Installation instruction:
Login to your Blogger account
Click on TEMPLATE and EDIT HTML
Activate the EXPAND WIDGET TEMPLATE
Copy and paste the html code
SAVE TEMPLATE.