Midnight Widgetized Blogger Template. Finally, this "popular Blogger template":https://www.templatepanic.com/article/blogger-template-midnight is now widgetized. Featuring wider column size.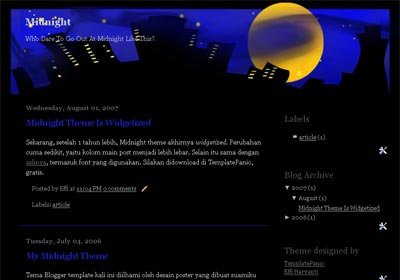 Visit here for live demo | [download#84]
Installation instruction:
Login to your Blogger account
Click on LAYOUT and EDIT HTML
Upload the xml file from this section: "Upload a template from a file on your hard drive"
SAVE TEMPLATE.