Running Blog WordPress Theme, a sport related WordPress theme. Fixed width 900px, 2 column layout, widget ready. Tested in browser IE, Opera, Safari and Firefox.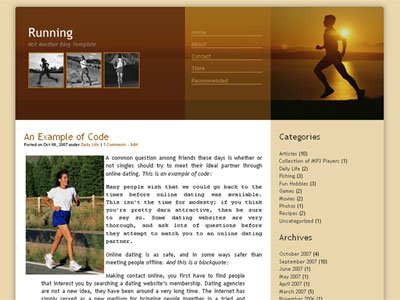 Live demo | [download#106]
you will find a wide variety of shoes from Woodland that give comfort, reliability and are built keeping in mind the latest trend in the market. Currently, รองเท้าผู้หญิง You simply have to take a look at it and you will know the toughness and its durability.
Subscribe to TemplatePanic.com to get notified about our freebies, directly to your mailbox.