Running Blog WordPress Theme, a sport related WordPress theme. Fixed width 900px, 2 column layout, widget ready. Tested in browser IE, Opera, Safari and Firefox.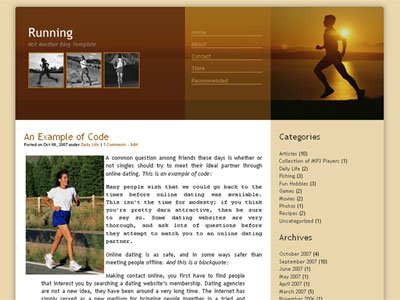 [divider]
Whether you are interested in MB5-858 or looking for ccie, using 642-447 passes your certification exam on first try of mcts, 70-652 is a superb job.
[divider]
Subscribe to TemplatePanic.com to get notified about our freebies, directly to your mailbox.