Amazing Beach WordPress Theme. A green blue WordPress theme, in two column, and widget ready. With 900px width, this theme has best preview in screen resolution 1024 x 768 or higher. Tested in Firefox, IE, Opera and Safari. Valid XHTML and Valid CSS.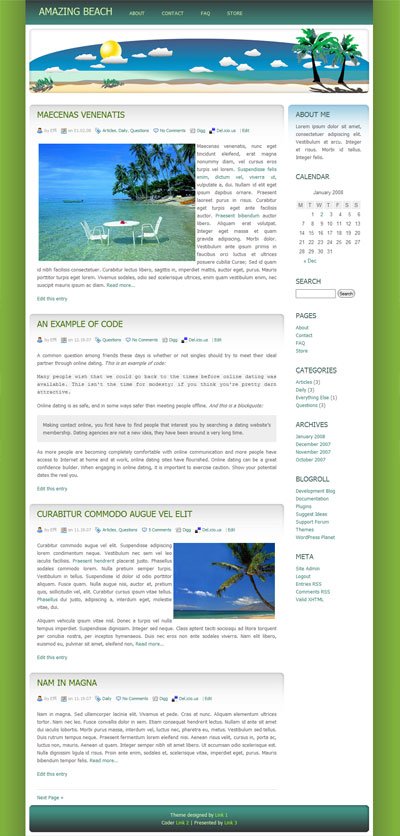 Live demo | [download#7]
Subscribe to TemplatePanic.com to get notified about our freebies, directly to your mailbox.